Natural TMJ Relief at St. Joseph Chiropractic
Temporomandibular joint disorder, or TMJ (which also goes by the abbreviation TMD), can be as mysterious and frustrating as it is painful. Pain, stiffness, and other problems afflicting this jaw joint can rob you of your ability to chew or even open your mouth normally, making it imperative that you find some means of taming your symptoms. But if a trip to your dentist doesn't resolve the problem, there's a good chance that you'll find your relief here at St. Joseph Chiropractic. Our chiropractor, Dr. Craig Mattox, can diagnose and treat underlying musculoskeletal issues that can refer pain to the jaw.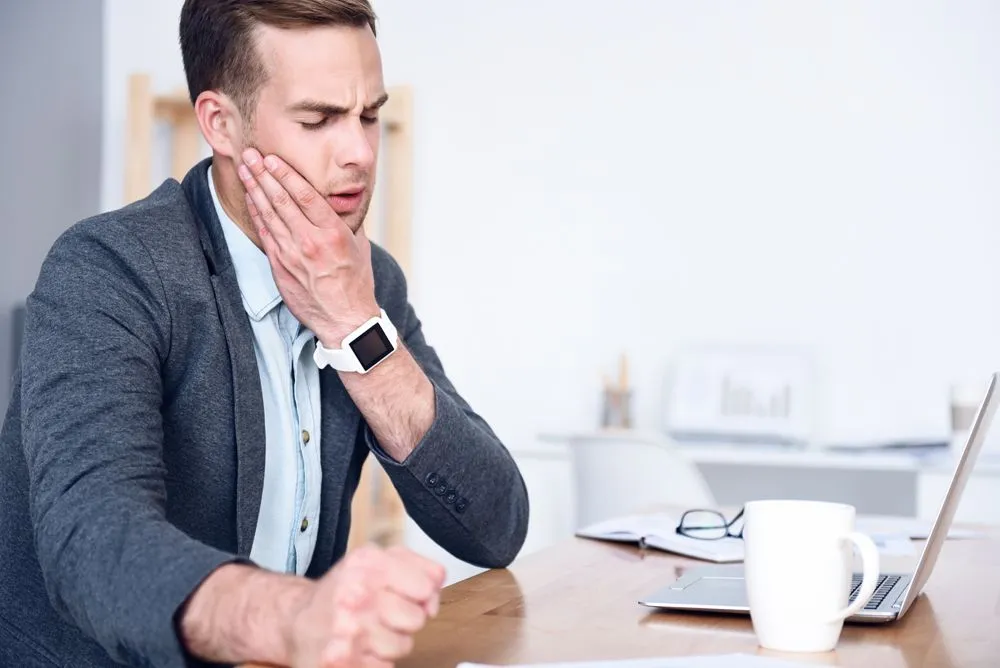 Understanding TMJ Issues
The temporomandibular joint is far from a straightforward hinge. This amazingly versatile joint can open or close your jaw, slide forward and backward, and allow for side-to-side motion, giving you the flexibility you need to chew food thoroughly. But the more complex and delicate a joint is, the more trouble-prone it can be. Problems that can afflict the temporomandibular joint's comfort and function include:
An injury or impact that knocks the joint components out of alignment
Chronic jaw muscle tension
Teeth grinding or clenching (bruxism)
A faulty bite
Degeneration of the joint cartilage
Odd as it may seem, your TMJ problems may be getting their start in another part of the body entirely. For instance, if you have a misalignment of the cervical spine, imbalances between your head and your neck may cause chronic neck and jaw tension. Whiplash, in which the head is thrown violently forward and back in a collision, is an acute example. Injuries and degenerative spinal conditions that affect neck alignment can also promote nerve impingement. If the pinched nerve relays pain signals to the trigeminal nerve, you may be experiencing referred pain in your jaw. The bewildering number of potential causes can only make it more frustrating to deal with such symptoms as jaw pain, popping or clicking noises when you open your mouth, dental pain, swelling and even tinnitus.
Non-Surgical, Drug-Free Treatment from Our Chiropractor
Even if you're already seeing a dentist for TMJ disorder, our chiropractor can provide natural, non-surgical, drug-free treatments in support of that care. We start by analyzing your jaw and cervical spinal alignment for any positional errors that can be corrected through chiropractic adjustment. Cervical spinal adjustments reduce the stresses in your neck while also relieving pinched nerves. But chiropractic adjustments aren't the only non-invasive TMJ treatment modality we offer. Cold laser therapy, infrared light, and a variety of other soft tissue therapies can relax stiff, sore tissues to ease pain and promote healing, while spinal decompression can shift herniated discs away from nerve tissue.
Do Your Jaw a Favor and Call Our Clinic Today!
Are you seeking TMJ disorder treatment above and beyond what your dentist can do, but not to the extent of major surgery? Then do your jaw a favor by calling St. Joseph Chiropractic today at (816) 279-0700. We can help!