Chiropractic Care in St. Joseph, MO
Chiropractic care provides natural, holistic healing to the people of St. Joseph, MO. Whether you're suffering from back pain, back injury, a musculoskeletal condition or chronic pain, chiropractic care can help. At St. Joseph Chiropractic, we treat a range of conditions for patients young and old. Our gentle, non-invasive treatment involves no addictive medications and no treatments with harsh side-effects.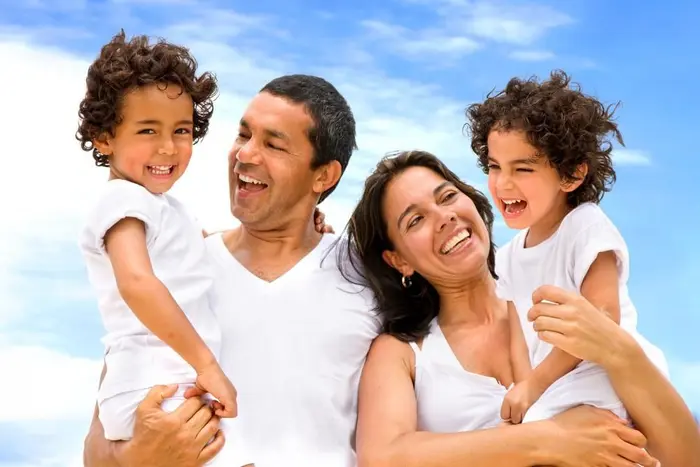 Services Offered at St. Joseph Chiropractic
Our skilled chiropractor offers the following treatments to the people of St. Joseph and the surrounding communities:
Cold laser therapy. During this technique, the laser is used to stimulate the muscles and promote healing in the body. Cold laser therapy provides non-invasive pain relief for conditions like soft-tissue strains, fibromyalgia and carpal tunnel. This method also helps improve blood flow to deliver oxygen to injured parts of the body.

Ultrasound. Ultrasound is a method of treatment that uses sound waves to reduce inflammation in injured muscles.

Slimdome. Slimdome is a specialized weight-loss treatment that can lead to fast weight loss. In just 40 minutes, your body can burn up to 600 calories and lose 5% of its weight. This impressive new medical treatment can help patients who struggle with weight loss and can also help patients who need to reduce pressure on their joints through weight loss methods.

Spinal decompression. Spinal decompression is the process of creating negative pressure around the vertebrae of the spine. This process helps put the vertebrae back in place. Spinal decompression is used to treat painful conditions like herniated discs.

Neck and back adjustments for auto accident victims. Auto accident victims frequently suffer from conditions like whiplash and muscle strain. Neck and back adjustments can help relieve car accident victims of their pain and can also help realign the vertebrae of the spine. This technique, also known as spinal manipulation, helps patients return to good health and helps them stay healthy.

Adjustments for sciatica. Sciatica is a common condition that occurs when the spinal cord becomes pinched in the lower lumbar region of the spine. This painful condition can make normal movement and sleeping difficult. With chiropractic adjustments specifically designed to treat sciatica, we can help relieve patient pain and improve their overall functionality.
Conditions Treated
At St. Joseph Chiropractic, we help treat conditions such as:
Headaches and migraines
Sciatica
Whiplash
Concussion
Muscle strains
Allergies
Immune dysfunction
Fibromyalgia
Tennis elbow
Carpal tunnel syndrome
...and much more!
Contact Our St Joseph Chiropractor for Natural Chiropractic Care
St. Joseph Chiropractic provides gentle, safe healing for patients in St. Joseph. Chiropractic techniques are designed to improve communication between the brain and the rest of the body, leading to improved functionality of the immune system. This means even patients without muscle pain and chronic injuries can benefit from chiropractic care! If you want to feel and function your best, contact St. Joseph Chiropractic today to make an appointment. Call us at (816) 279-0700.