An Overview of Bulging and Herniated Discs from St. Joseph Chiropractic
Back pain is one of the most common conditions that people face. This condition can make it hard for people to go to work, keep up with school, or even get out of bed in the morning. For this reason, it is important to understand some of the most common causes of back pain, which include bulging and herniated discs. The team from St. Joseph Chiropractic is here to help everyone in the local area understand what a "bad" disc is and the treatment options provided by chiropractic care.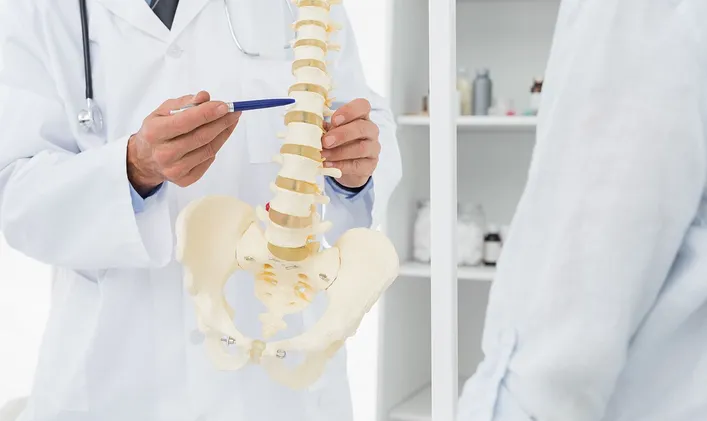 What is a Bulging or Herniated Disc?
Spinal discs reside in between the vertebrae of the back. These discs provide a cushion, preventing the vertebrae from rubbing against each other. Sometimes these discs will protrude from their normal area of position. In simple terms, a herniated disc is a more severe form of protrusion than a disc bulge. This can develop gradually, over time, or following a severe accident, such as a motor vehicle collision. When someone develops a bulging or herniated disc, there are a few symptoms that they might notice. People often complain of local back pain and sometimes pain that shoots down to one of their limbs. People also notice that their pain may change depending on their position. Fortunately, there are treatment options available.
The Treatment of Bulging or Herniated Discs
When someone has been diagnosed with a bulging or herniated disc, they might be told they need to rely on medicine or just time to heal. Fortunately, there are alternative treatment options available. A trained chiropractor can use treatments such as spinal adjustments and manipulations, and even spinal decompression procedures, to help someone with their pain following the diagnosis of a herniated disc. This may be able to help someone recover without requiring a trip to the operating room.
Rely on the Team from St. Joseph Chiropractic
Once someone has been diagnosed with a herniated disc, it is important to receive treatment as quickly as possible. Sometimes, the symptoms of a herniated disc can get worse over time if they are not treated appropriately. For this reason, it is important for everyone to rely on the experience of a trained chiropractor. A chiropractor has received training specialized in the area of the spine. To learn more about how we can help you, please call St. Joseph Chiropractic today at (816) 279-0700 or visit us at 805 N. 36th Street, Suite C to schedule an appointment.