Chiropractic Care for Natural Knee Pain Treatment
Whether it takes the form of acute damage to your knee or chronic stiffness and inflammation, a knee injury or degenerative knee condition can prove painful, frustrating and debilitating. But do you have to undergo major surgery or become reliant on painkillers to get that discomfort under control? When you're a patient at St. Joseph Chiropractic, the answer is almost certainly a resounding no, because our conservative chiropractic techniques can provide natural knee pain treatment and relief.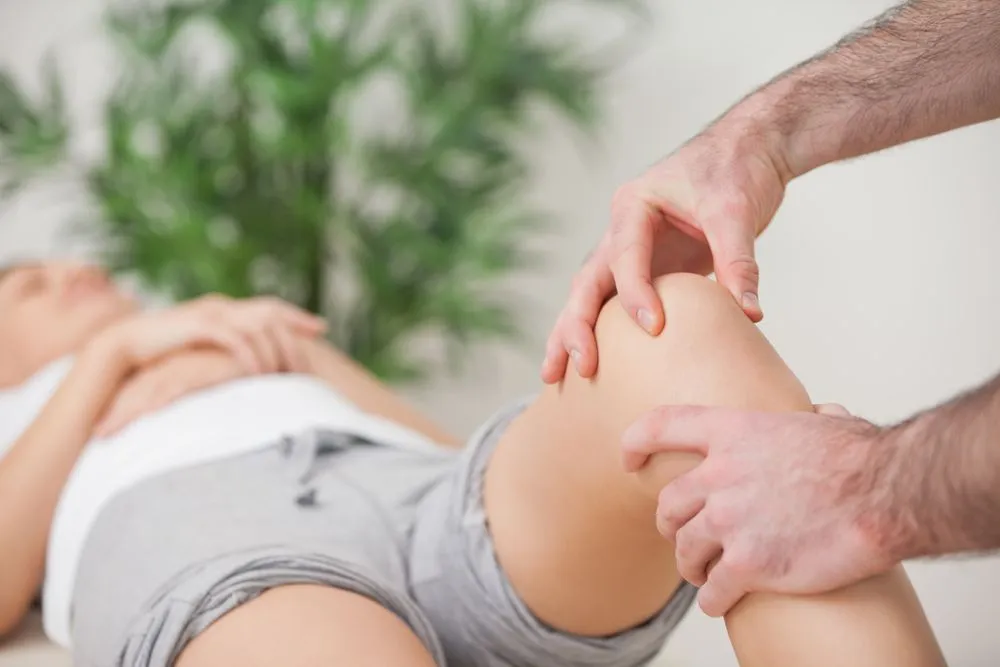 Getting to Know Your Knee Pain
The first step in treating your knee pain is to understand why the pain is occurring. Sometimes its origin is clear enough, especially in situations such as a direct injury producing an acute dislocation, strain (damage to muscles/tendons) or sprain (damage to a ligament). Other causes of knee pain can be harder to track down. Chronic knee pain may be caused by:
Arthritis, which causes chronic stiffness, swelling and inflammation of the knee
Bursitis (inflammation of the fluid-filled sacs surrounding the knee joint)
Tendinitis from constant overuse or abnormal stress (such as runner's knee)
A misalignment, either in the knee joint or higher up in musculoskeletal system, that throws your weight off-balance
Iliotibial band syndrome, in which an overly-tight connective tissue rubs against knee joint components
Excess weight, which can aggravate an existing misalignment or degeneration while making you more prone to future knee damage
Osgood-Schlatter disease, a repetitive-stress inflammation in the patellar tendon and surrounding tissues
It's worth noting that your knee pain may not be originating in the knee at all. Pinched nerves and joint problems in the lower back, hips, knees and other parts of the kinetic chain can all refer pain signals to the knee, making you think you have a knee injury.
How Our Chiropractor in St. Joseph Addresses Knee Issues
Our chiropractor in St. Joseph, Dr. Craig Mattox, knows how to track your knee pain down to its underlying source. This enables us to treat the cause of your pain, not just the pain itself, so you can enjoy genuine, non-pharmaceutical relief. In addition to chiropractic adjustments to the knee itself, you may benefit from adjustments to the spine and/or mechanical traction to normalize your balance and weight distribution. If you're struggling with soft tissue damage or inflammation in the knee, we may prescribe cold laser therapy to enhance circulation and healing, as well as kinesiology taping to help soothe and support the afflicted joint. We can also help you shed extra pounds to reduce stress on your knees.
Your Search for St. Joseph Chiropractors Is Over! Contact Us Today!
Now that you know how chiropractic care and complementary natural therapies can relieve your knee pain, you'll be even happier to know that your search for a solution is over. Bring that aching knee to St. Joseph Chiropractic so we can pinpoint the problem and treat it without surgery or drugs. Contact us at (816) 279-0700 today for an appointment today!