Whiplash Treatments at St. Joseph Chiropractic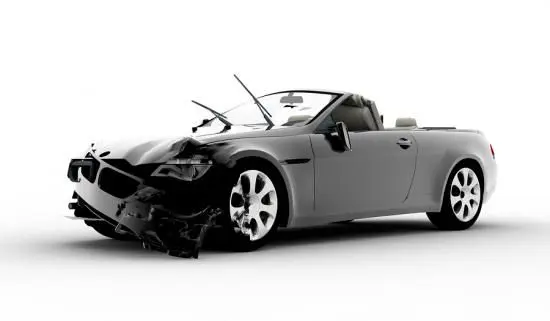 Here at St. Joseph Chiropractic, our chiropractor offers whiplash treatments to help reduce the frequency and severity of your symptoms while holistically healing your neck injury. We can even create comprehensive treatment programs that include two or more of our non-invasive, natural treatment options.
Understanding Whiplash
Whiplash is a severe neck strain that most commonly occurs during car accidents. This is especially true if you've been rear-ended by another vehicle. During the impact, your body is held in place by the seatbelt, but your head and neck are not as well restrained. This means that they travel forward farther than your body, which allows the soft tissues to stretch beyond their normal ranges of motion. This results in a severe neck injury.
Neck Strain Symptoms
If you have a neck strain, you may not notice any severe symptoms right away. Instead, you may notice some slight neck pain and stiffness a few hours after the accident. The next day, you may notice a decrease in the range of motion of your neck and worsening neck pain along with an increase in headache frequency and severity. You may also notice pain or numbness down one arm and upper back pain and/or pain in the shoulders.
Getting Your Severe Neck Strain Diagnosed and Treated with our Chiropractor
Our chiropractor can diagnose and treat your severe neck strain with a complete physical examination and medical history. In some cases, we may request digital images of the area in order to get a clearer view of your neck injuries. Once a complete diagnosis has been made, we will recommend a holistic treatment program to reduce your symptoms, restore the range of motion in your neck and heal your injury.
The exact treatments and the length of your treatment program will depend on the severity of your injury. In general, your treatment program may include chiropractic adjustments, spinal decompression and cold laser therapy as well as other treatment options in order to provide you with natural pain relief while reducing your recovery time.
Chiropractic Adjustments in St. Joseph
Chiropractic adjustments are beneficial for realigning your cervical vertebrae after a car accident and keeping them aligned while they heal. The adjustments can also help lower inflammation around the vertebra and provide pain relief.
Spinal Decompression in St. Joseph
Spinal decompression is beneficial when your severe neck strain also includes a herniated disc or a pinched nerve in your neck. The treatment gently stretches your cervical vertebrae so that herniated discs can retract and heal. It may also help relieve the pressure on pinched or compressed nerves.
Cold Laser Therapy
Cold laser therapy helps reduce inflammation and pain by gently warming the area with low-level laser light. The light penetrates deep into the soft tissues to speed cellular regeneration, which can aid healing.
Contact St. Joseph Chiropractic Today
To schedule an appointment for your severe neck pain and stiffness after a car accident, call us at (816) 279-0700. We are currently offering free initial consultations and examinations for all new patients.