Neck Pain Treatment at St. Joseph Chiropractic
At St. Joseph Chiropractic, our team provides patients with comprehensive support and guidance for many types of pain. If you are struggling with neck pain, such as after a sports injury or auto accident, we will diagnose your condition and offer a customized treatment plan to address the underlying cause of your pain. We provide a FREE initial exam and consultation and also provide a non-surgical, non-drug-based treatment plan that can give you the relief you need.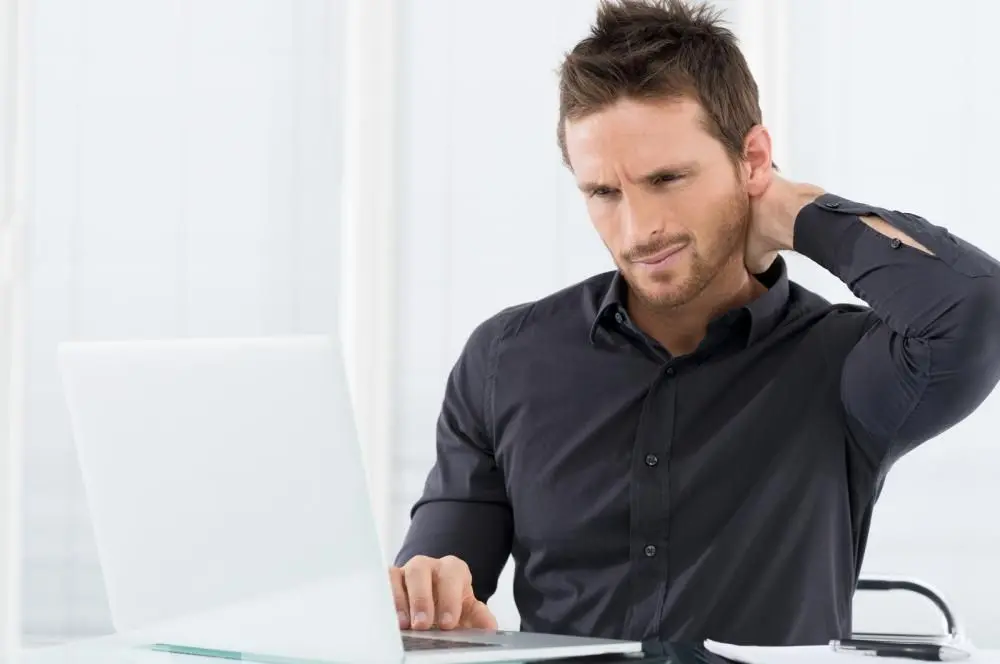 What Causes Neck Pain?
Neck pain is often due to some type of trauma or overexertion of the spinal column in the neck, called the cervical spine. When this happens, it causes the joints and muscles within the area to stretch further than they should and, as a result, the cervical spine may no longer have proper alignment. Neck pain can result from:
Auto accidents
Sports injuries
Repetitive motion injuries or poor posture
Individuals commonly don't have pain that worsens until a few days after being involved in a car accident or sports injury. If this begins to occur, do not wait to get the help you need from your chiropractor.
What Are Symptoms of Neck Pain That Require Further Treatment?
The symptoms of neck pain that require additional treatment varies from one person to the next. Generally, you should come in to see our team if you experience pain such as:
Chronic pain
Radiating pain or numbness that runs down your arms
Pain that radiates into the shoulders and upper back
Limited movement of the neck
Trouble sleeping
Headaches and migraines
Even if you only have mild stiffness, come in to see our team for an evaluation. We provide a treatment plan that can address all of the underlying causes of your pain no matter if you've suffered an injury recently or years ago.
How Can Chiropractic Care Help with Neck Pain?
When you come in to see the chiropractor in our office, we'll gather information about your medical history, provide a full examination, and conduct any necessary diagnostic testing such as x-rays. Then we will develop a customized treatment plan that may include:
Chiropractic adjustments to properly align the spinal column
Electrical muscle stimulation and laser therapy to help speed up the healing of inflammation in the muscle and joints
Spinal decompression, if the problem stems from a compression of the spinal column discs
We offer a variety of solutions including pain management, traction therapy, and kinesiology taping that can help with all types of pain. With the most advanced care available, you shouldn't wait to come in to see us.
Schedule an Appointment with Your St. Joseph Chiropractor
Call St. Joseph Chiropractic for an appointment today to find your neck pain solution: (816) 279-0700.