Sciatica Treatment with St. Joseph Chiropractic
Did you know that St. Joseph Chiropractic, with Dr. Craig Mattox, offers treatment for sciatica. Our chiropractor evaluates your symptoms and your spine to determine if sciatica is the reason for your discomfort. Then, we set out to alleviate your pain by removing the pressure off the sciatic nerve. If you are living in or around the St Joseph, MO area, we invite you to our wellness center for sciatica relief. Dr. Mattox uses the latest in chiropractic techniques to ease your discomfort and reduce your chances of this condition returning. The sooner we see you, the sooner you feel better.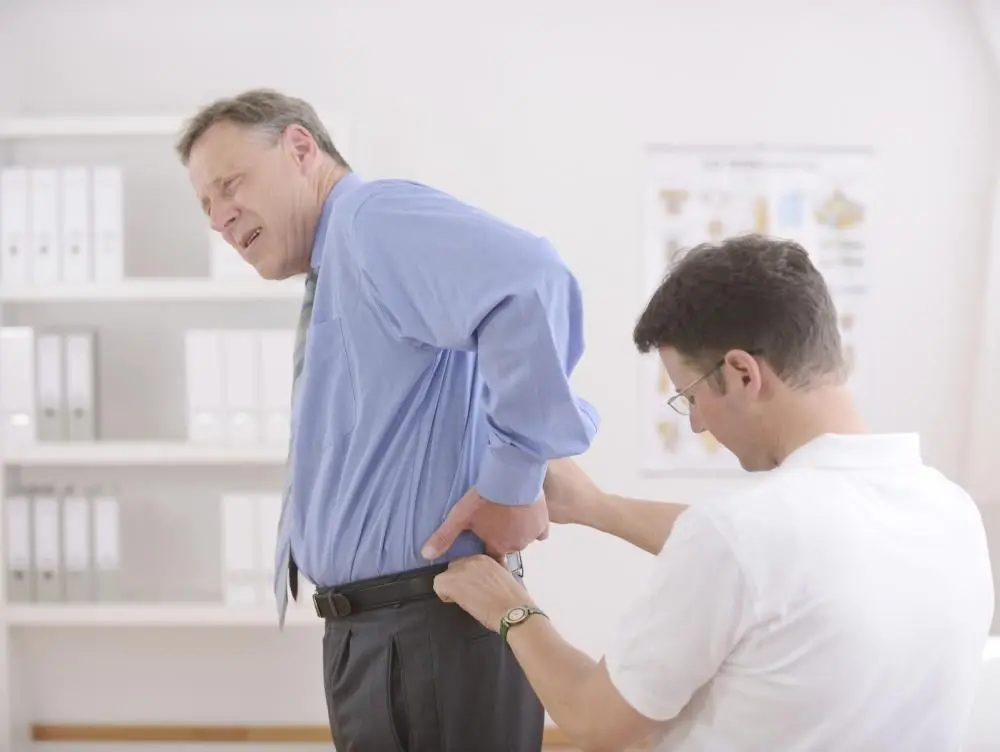 Symptoms of Sciatica
Sciatica is the term given to a collection of symptoms that stem from a compromising of the sciatic nerve. When this nerve experiences pressure or compression from a vertebrae that has shifted or a herniated disc, your symptoms may include:
Pain in your lower back- since the nerve signals are limited and being compromised, you feel pain where the nerve leaves the spine

Pain in your hips and buttocks- the sciatic nerve supplies signals down your hips and into your buttocks, so the pain may extend into these areas

Pain in your legs- the nerve signals also extend down the outsides and back sides of your legs, so you may feel discomfort, weakness, numbness or tingling sensations in one or both legs

Limited range of motion- the pain and reduced nerve signals may limit your ability to carry out daily tasks or the amount of time you are able to stand, sit and walk
Chiropractic Care in St. Joseph for Sciatica
Our St. Joseph Chiropractor evaluates your condition to determine which treatment options are best for you. We want to eliminate your pain and reduce muscle tension. Our primary focus is reducing pressure off the sciatic nerve. Some of the ways in which we accomplish these goals include:
Chiropractic adjustments- Dr. Mattox positions the vertebrae in your lower back so they remove the pressure from the sciatic nerve. You may immediately feel a sense of pain relief with lasting results from a series of adjustments. This also reduces pressure on the discs so they are able to resume their proper place and don't interfere with nerve signals.

Disc decompression- our decompression therapy aims to increase the area between your vertebrae. This decompresses the discs and reduces sciatica associated with a herniated or ruptured disc.

Cold laser therapy- cold laser therapy treats the muscle tissue in your lower back. It helps to relax the area and promotes healing.

Ultrasound- this technique reduces inflammation in your lower back, buttocks, hips and legs to lessen your pain.
Schedule an Appointment Today at St. Joseph Chiropractic
You do not have to adjust to life with sciatica. We help you return to a pain-free life that includes mobility. Dr. Mattox is delighted to help you discover the source of your discomfort and then eliminate it. Chiropractic care for sciatica also prevents repeat episodes to ease your future concerns. Schedule your appointment today with St. Joseph Chiropractic by contacting us at (816) 279-0700.