The team at St. Joseph Chiropractic can diagnose & treat your Shoulder Pain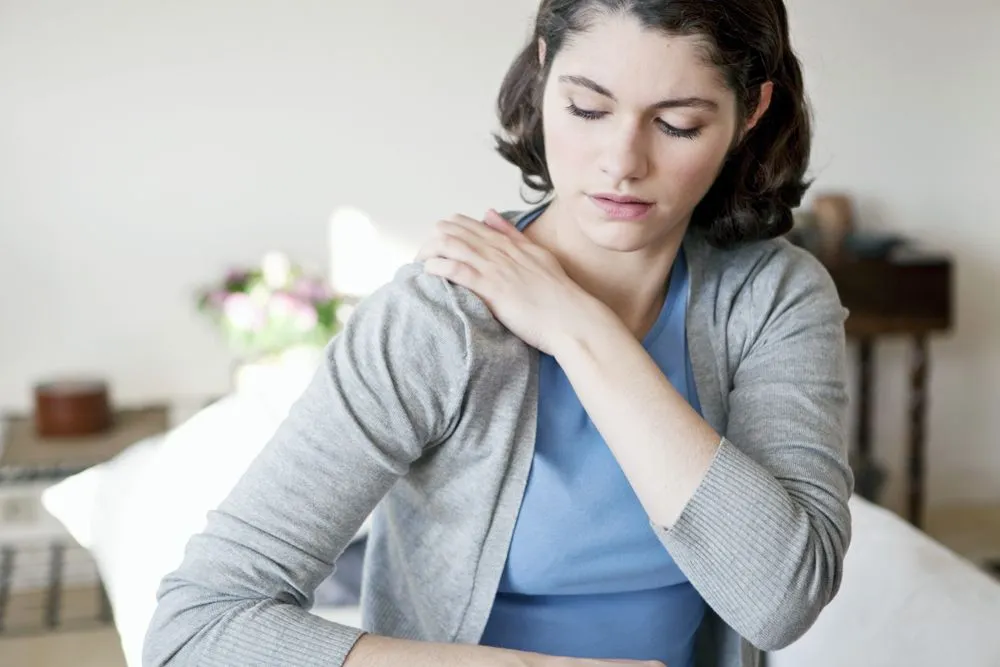 We encourage you and your loved ones to come to St. Joseph Chiropractic if you've been dealing with a painful shoulder. Our St. Joseph chiropractor, Dr. Craig Mattox, has diagnosed and treated a wide variety of shoulder conditions which can cause acute or chronic pain. Some commons causes of shoulder pain include:
Shoulder Dislocation
This occurs when the ball and socket joint in the shoulder moves out of place, often due to a sports injury or auto accident.
Shoulder Bursitis
Inflammation of a fluid-filled bursa in your shoulder due to abnormal pressure or movement. A bursa typically reduces friction between tendons and bones.
Frozen Shoulder
Called adhesive capsulitis, this condition causes progressive and significant range of motion loss at the shoulder. This condition is often precipitated by an injury, infection, or an illness affecting the shoulder (e.g., dislocation, septic arthritis, radiation for cancer in the nearby breast tissue, etc.).
Muscle Strains, Ligament Sprains, and Tendonitis
The complex system of muscles, ligaments, and tendons around your shoulders may become damaged on the microscopic level due to overuse, acute trauma, or overloading during exercise. This damage can eventually lead to tears, inflammation, and even specific conditions like rotator cuff tear, impingement syndrome, and bicep tendonitis.
How our Chiropractor treats Shoulder Pain & Dysfunction
When you see our chiropractor in St. Joseph, MO, you will undergo a thorough physical examination and patient history interview. Based on his findings, Dr. Mattox can implement an individualized shoulder pain treatment plan, while making sure you take an active part in your care and recovery.
Common services and techniques we use for people with shoulder dysfunction include:
Cold laser therapy - using light to stimulate cellular metabolism, tissue repair, and pain relief
Kinesiotaping - using specialized "tape" on the skin to decompress areas of injury and decrease inflammation
Chiropractic adjustments - to realign spinal and thoracic joints (which can impact shoulder alignment) and trigger the release of natural pain-killers
Lifestyle counseling - teaches you safer body mechanics and posture during work, sports, and day-to-day life
Is your painful shoulder impacting your life? Call our Chiropractor in St. Joseph for relief!!
Contact St. Joseph Chiropractic at (816) 279-0700 to schedule your FREE initial consultation. Our St. Joseph chiropractor, Dr. Craig Mattox, can help you get to the bottom of your shoulder pain so that you can get back on top of your health.