Back Pain Treatment in St. Joseph, MO
Back pain is one of the most common musculoskeletal problems that patients experience in St. Joseph. From ergonomic troubles to car accident injuries, adults of all ages are vulnerable to back pain and back injuries. At St. Joseph Chiropractic, in St. Joseph, MO, we help patients manage their back pain. Understanding the causes of this type of pain and the benefits of chiropractic care for back pain can help patients get the treatment they need.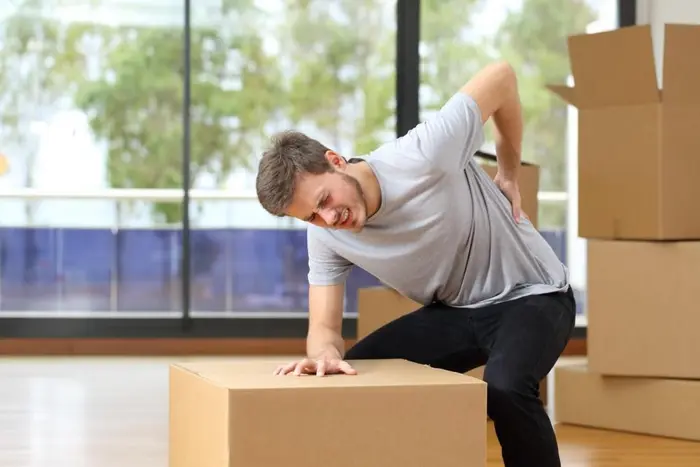 Causes of Back Pain in St. Joseph
Back pain can be chronic or temporary, depending on the pain's source. Below are some of the most common reasons that people in St. Joseph and the surrounding community experience back pain.
Lifting heavy objects. Improper lifting techniques can cause strain on the muscles and joints of the back. Patients who lift heavy objects for their occupation are at particular risk for this type of injury because repetitive lifting of heavy objects can do damage to the back over time, leading to chronic pain.
Poor ergonomics. Poor ergonomics is a problem that many patients experience in the workplace. Sitting in a chair with poor ergonomics, or using a workstation that has poor ergonomics can cause pain over time.
Auto accident injuries. Auto accident injuries can lead to muscle strain, sprains, and other back problems.
Herniated discs. A herniated disc is a type of injury wherein the disc between the vertebrae of the back becomes injured and protrudes from the tough casing that encloses it.
Chiropractic Care for Back Pain
Spinal manipulation is one of the primary methods that we use to alleviate back pain at St. Joseph Chiropractic. Spinal manipulation is the process of realigning the vertebrae to relieve pressure on the spine. This technique alleviates pain, promotes good communication between the brain and the rest of the body, and speeds the healing process. This technique is the core treatment that we offer to all patients because it helps improve patient health overall.
Other Chiropractic Techniques for Back Pain
We use many other chiropractic techniques to treat back pain at St. Joseph Chiropractic including:
Stretches and exercise. This technique helps us improve mobility in stiff muscles and also helps us strengthen muscles to help patients avoid future injury. Stretches and exercises are especially helpful for patients who experience back problems like sciatica.
Lifestyle advice. We offer lifestyle advice to patients to help our patients adopt healthy habits and behaviors. This helps our patients avoid back pain in the future.
Nutrition counseling. We offer nutrition counseling services to our patients to help them maintain a healthy weight. This helps reduce pressure on the back.
Contact Your Chiropractor in St. Joseph
As your chiropractor in St. Joseph, MO, we help patients manage their back pain without the use of addictive medications and invasive procedures. To make an appointment for our all-natural chiropractic care, contact us for an appointment today at (816) 279-0700.