Carpal Tunnel FAQs and Answers from our St. Joseph Chiropractor
Carpal Tunnel Syndrome (CTS) is common among those who have jobs or hobbies that require them to put repetitive stress or strain on their hands and wrists. Those who suffer from this condition are often limited in daily activities due to pain and reduced range of motion. If you suffer from CTS or think that you may be at risk, it's important to understand what carpal tunnel syndrome is and how you can prevent it.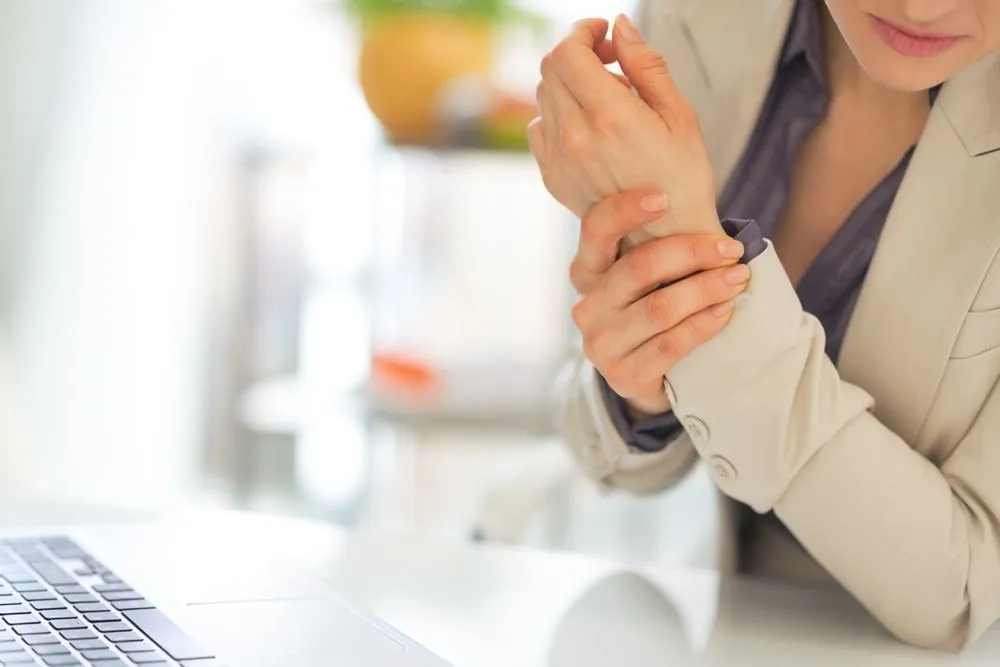 What is Carpal Tunnel Syndrome?
Carpal tunnel syndrome occurs when pressure is placed on the median nerve, which runs from the upper arm and through the wrist (carpal tunnel) to the hand. This pressure causes swelling that narrows the carpal tunnel, which results in pain and often limits the range of motion. Symptoms of CTS include burning, tingling, or numbness in the hand which typically affects the thumb and the next 2 ½ fingers. The pinky and outside of the 4th finger are usually spared.
CTS is often caused by repetitive motions of the wrist, such as typing on the computer. However, some people also experience CTS as the result of certain conditions like diabetes or rheumatoid arthritis. It can also occur during pregnancy. The longer CTS is left untreated, the more painful the condition can become.
How Can You Prevent Carpal Tunnel Syndrome?
Though there is no surefire way to prevent the development of CTS, you can work to reduce stress on the hands and wrists by doing the following:
Lighten touch or grip during routine activities
Take breaks from any activity that puts a strain on the hands or wrists
Stretch your hands and wrists often, especially during activity that strains these areas
Supplement with vitamin B6
How Can a Chiropractor Help with Carpal Tunnel Symptoms?
A chiropractor can help you address CTS pain and mobility issues of the wrist and elbow. Depending on the severity, your chiropractor may suggest a number of treatment options after your examination. These can include applying cold packs to reduce inflammation, recommended exercises, or immobilization of the area with a splint or brace.
Misalignment of the spine can also contribute to CTS symptoms. Our St. Joseph, MO chiropractor may also suggest adjustments in the upper spine as part of your wellness plan. These gentle adjustments will help to improve range of motion and provide pain relief.
Looking for a Chiropractor in St. Joseph, MO?
If you're looking for a chiropractor in St. Joseph, MO who can help relieve pain from carpal tunnel symptoms, look no further than Dr. Craig Mattox at St. Joseph Chiropractic. Dr. Mattox specializes in chiropractic care for pain relief, including working with those who suffer from carpal tunnel syndrome. After meeting with you, Dr. Mattox will develop an individualized plan of action and make specific recommendations to help better manage your pain. If you are suffering from painful CTS symptoms, call (816) 279-0700 TODAY to make an appointment!!