Treatment for Herniated Discs at St. Joseph Chiropractic
Dealing with herniated discs can be like contending with several challenging health conditions all at once. Breaches in the tough outer casing of a vertebral disc can cause a variety of debilitating symptoms, both at the site of the injury and in other areas of the body. Whether you've herniated a disc in a traumatic accident or as the end result of longstanding repetitive injury, you're no doubt looking for the soonest possible relief. Thankfully, St. Joseph Chiropractic uses the most up-to-date, non-surgical treatment techniques available.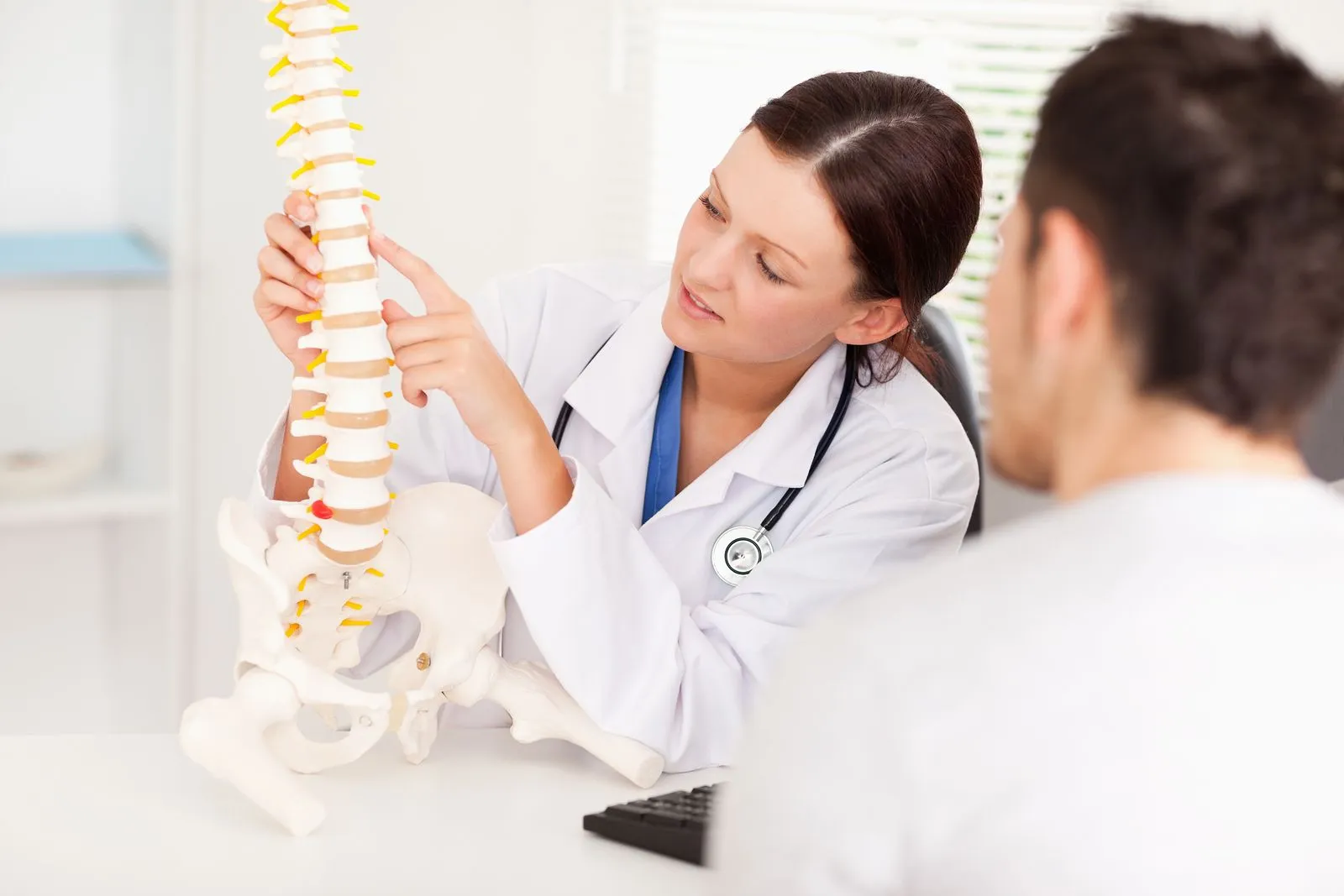 What is a herniated disc?
A vertebral disc consists of two primary components. The outer casing, or annulus fibrosis, is made of flexible cartilage which is normally durable enough to cushion the spinal column against everyday wear and tear. This casing is filled with a gelatinous, water-based substance called the nucleus pulposus. The nucleus pulposus lends the disc its springiness and cushioning ability while also ensuring that the disc has enough height to fill the space between vertebrae adequately.
In a herniated disc, a weakness or bulge in the outer casing tears open under pressure, causing the inner material to protrude. This protrusion can press against major nerve roots to cause severe nerve impingement and irritation. As a result, you may experience pain, numbness, pins-and-needles sensations, or muscle weakness in the arms (cervical radiculopathy) or legs (sciatica), depending on the location of the herniated disc. The injured disc itself may also be extremely painful. All of these symptoms can combine to keep you from doing your job, getting a proper night's sleep, playing sports, or participating in household activities. Herniated discs may stem from:
Chronic poor posture or alignment problems
Age-related degenerative spinal conditions
Auto injuries, sports injuries or other personal injuries
Non-surgical answers from our St. Joseph Chiropractor
Non-surgical spinal decompression or traction can provide all of the relief with none of the risk, permanent alterations and recuperation time associated with surgery. Our St. Joseph chiropractor, Dr. Craig Mattox, can employ a sophisticated form of traction in which a motorized table applies specific amounts of distraction force to the spine. This force draws the vertebrae surrounding a herniated disc apart just enough to pull the disc inward via negative pressure. This often takes the irritation and impingement away from sensitive nerves while giving the disc a chance to heal itself. We can also prescribe chiropractic adjustments, corrective exercises and lifestyle adjustments to correct any musculoskeletal issues that make you especially vulnerable to herniated discs.
Schedule an appointment with St. Joseph Chiropractic today!
You don't have to let the pain and other disabling symptoms of a herniated disc determine your quality of life. Fight back the safe and natural way by calling St. Joseph Chiropractic at (816) 279-0700 for an appointment with our chiropractor. New patients receive a FREE initial consultation and evaluation, so take advantage of this opportunity for relief TODAY!