Find Cold Laser Therapy for Natural Healing in St. Joseph, MO
Wondering if laser therapy is for you? Dr. Craig Mattox is happy to answer your questions and help you figure out if it's right for any condition you may have. His patients enjoy this non-invasive treatment as it has helped them recover from a wide variety of acute and chronic injuries.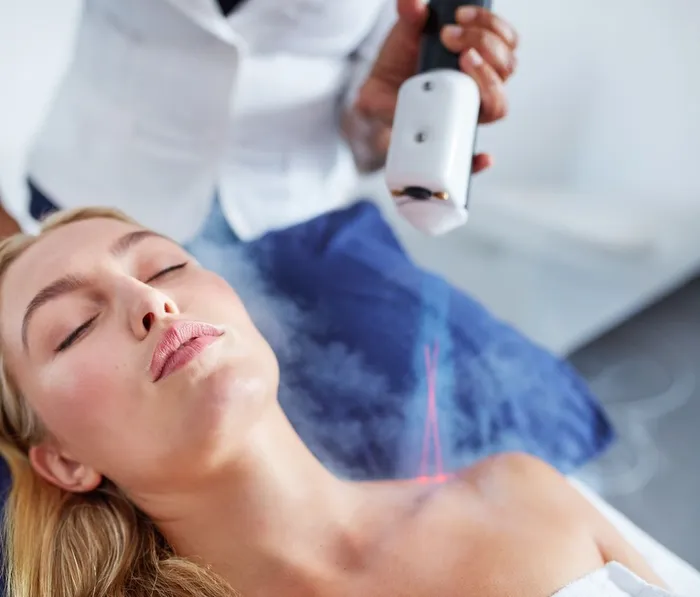 What is Cold Laser Therapy?
Cold laser therapy, also known as low level laser therapy, is a non-invasive pain management strategy that complements other chiropractic care services. Non-thermal light rays are directed through the skin at the targeted treatment tissue (e.g., muscle, tendon, and ligament) from a handheld device resembling a wand or flashlight. Once this light source interacts with the desired tissue, physiological and biological effects take place which facilitate healing.
What Are the Benefits of Cold Laser Therapy?
Specific benefits include:
Reduced pain
Reduced inflammation
Reduced muscle spasms
Accelerated speed of recovery due to stimulation of cellular repair, regrowth, and metabolism
Normalized and controlled scar tissue formation
What Conditions Benefit from Cold Laser Therapy?
Cold laser therapy has been around for several decades and is supported by many scientific research studies. At St. Joseph Chiropractic, Dr. Mattox has used cold laser therapy to help people heal from:
Generalized joint pain (back, neck, knee, and shoulder)
Arthritis
Muscle pain and spasms
Ligament sprains
Medial and lateral epicondylitis (golfer's elbow and tennis elbow, respectively)
Sciatica
Carpal tunnel syndrome (median nerve entrapment at the wrist)
Iliotibial band syndrome
Bursitis
Fibromyalgia
Achilles tendonitis
Plantar fasciitis
What should I expect during a cold laser therapy treatment session?
Our chiropractor may decide to include cold laser therapy as part of your comprehensive and individualized plan of care. You'll remain fully clothed as the targeted treatment area (shoulder, knee, etc.) is exposed in order to receive the beneficial effects of the healing light. The treatment itself is painless; more than likely, you won't feel a thing other than relief! For optimal healing, we generally suggest people undergo multiple sessions while also receiving other chiropractic services such as spinal adjustments and corrective exercises.
Contact Our Doctor of Chiropractic in St. Joseph, MO to Get Started
To schedule an initial appointment at St. Joseph Chiropractic and find out if cold laser therapy can be a part of your healing process, contact us TODAY by calling (816) 279-0700!